Top 7 Salon Furniture Questions and Answers Sponsored By 1N Agency
Our good friend, Salon Coach Nina Tulio of 1N Agency, recently asked some of her clients what questions they had about salon furniture. After a quick video call, we decided we could help.
Here are our Top 7 Salon Furniture Questions and Answers
---
Why do salon chair bases look a certain way and what are the pros and cons and purpose?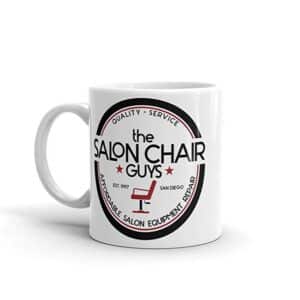 Round chair bases must have at least a 23″ diameter for stability. For more stability, stainless steel and enamel material is highly recommended. There are many different shapes and finishes on the market as well that make chair bases look different.
The round shape is traditional while the square shape is contemporary and modern.
Brushed chrome finish is common, but for a more customized look, go for a painted powder coat finish or enamel finish for longer wear and more durability.
How to determine comfort, back height, and measurements according to your space.
This question is relative because it depends on the stylist, but in general, a seat that is wide enough for comfort is generally the rule. As far as the back height that would also depend on the stylist and client but you would want a higher back to make sure the client has a comfortable experience while also not intruding on the neckline space needed for cutting.
Do they make short salon chairs that are good quality?
Belvedere has a line of salon chairs that have a shorter hydraulic pump that we almost always recommend. Contact Jill Espinosa for details. (See Below)
I'm very tall, do you know of any way to make salon chairs taller?
I wish we had of thought of this but LCL sells a salon chair extender that will increase the hight of a salon chair 1 1/2″ to almost 3″ for sale on Amazon. We can guarantee it will fit all salon chairs but its a great solution to a problem we often hear from tall stylist.
Should we be maintaining our chairs a certain way?
Most salon chairs need minimal maintenance for the first couple of years. After that a routine "tune-up" consisting of tightening of any loose screws, applying lithium grease to any of the moving joints, and removing the cap on the hydraulic pump and cleaning out any dust or accumulated hair.
If you notice fluid building up at the base your hydraulic seals are starting to wear down. If you are in Southern California feel free to call The Salon Chair Guys for a repair estimate. If you are located elsewhere, unfortunately, it might be time to consider a replacement chair.
If your chair wobbles or leans to the side then check the 5 Allen bolts at the bottom of the plater. They are likely loose.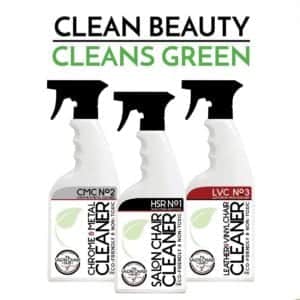 How do you clean salon chairs after hairspray or hair color?
As a rule, color does not come off of fabric. Since vinyl is porous its easy to stain permanently with ink.
For hairspray build up, ink from clothes, product build-up, and general cleaning use our Salon Chair Cleaner. It was specially created for Salon Chairs and is Eco-friendly, Nontoxic, and Vegan safe.
Do you have any info on spa essentials like tables, hot towel cabbies, and steamer/mag lamp combo?
We offer spa tables from Nilo Spa Design which is a division of Maletti. Check out their website for their spa furnishings.
We also work with a 3rd party vendor. Garfield International for other spa equipment such as steamers, hot towel cabbies, etc.
Thank you to Jill Espinosa of Belvedere/Maletti for her contribution to this article, you can reach out to her for more information on salon furniture.
Jill Espinosa
Allied Member ASID
Area Manager/Designer
(o) 714.937.1133
(f) 714.937.1488